Year 5
Welcome to our class page. Here you will find all of the exciting things that we are getting up to in Year 5. Whether you are a child or a parent, this section will have information to help you maximise learning and find out about what is going on, including homework, curriculum details for each year group and wider learning opportunities.
Mrs Jones and Mr Hopkinson
Useful Documents
Well done! - 23.1.19
We were all very proud of the children in Year 5 this week, after seeing their incredible homework on 'The Earth and Space'. It is obvious that an incredible amount of time has been spent on these projects and the children have benefitted hugely in the research carried out. We have enjoyed hearing a variety of facts on all areas of our Solar System as a result.
This week we started to explore an 'unexplored landscape' of a 'new' planet named 'P2'. The children have plotted the relief of the terrain, which they will use next week to create a map. This will be used to find a potential landing area for 'Rover 4'.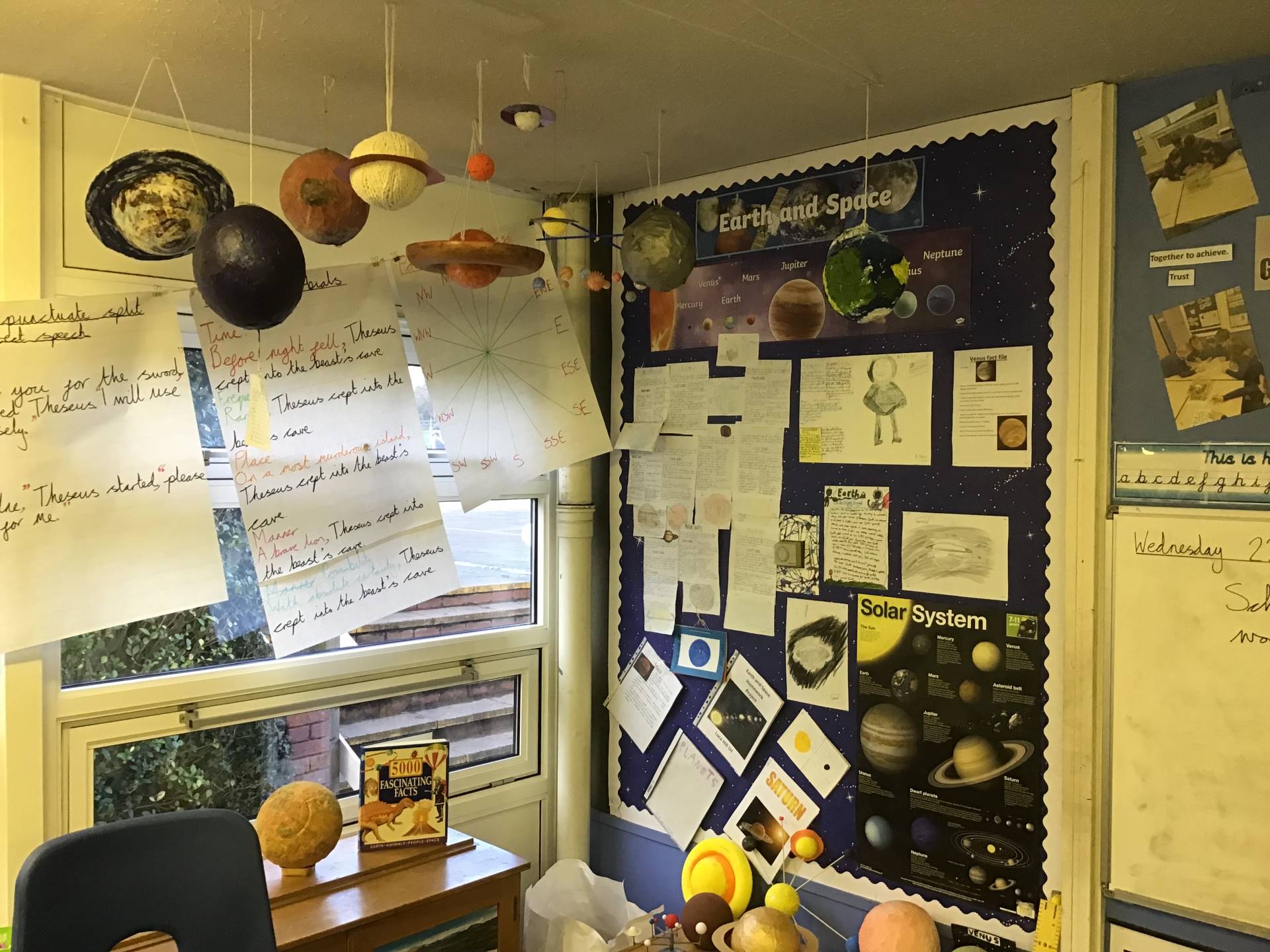 Performance Poetry - 16.1.19
This week the children of Year 5 have been writing and performing poetry based on the poem 'Amulet' by Ted Hughes. The children used the structure of Ted Hughes' work to write a piece on an animal of their choice.
Both classes started to explore our Earth and Space Topic at the start of the week, looking at the vast distance between the planets in our Solar System.
Also, we are looking forward to seeing the Earth and Space Topic homework on Friday. We have already started to see some fantastic pieces of work, which obviously took a great deal of time to produce, so we thank you all for ensuring this was completed on time.
Welcome Back - 8.1.19
Happy New Year! We hope you have all had a lovely break and are feeling refreshed ready for the Spring Term.
This is going to be another busy period, the details of which can be found in the 'Spring Term Link Letter' above.
We look forward to seeing you over the coming days.
Prize Winners Assembly - 21.12.18
We were very proud of the Year 5 pupils who were awarded the Prize Winners certificates this morning. It takes a great amount of hard work to achieve any of the awards.
We hope the experience has provided all pupils with something to aim towards next term.
This term has been a fantastic start to the year and we have thoroughly enjoyed it! We hope you all have a wonderful Christmas and look forward to seeing you in the new year.
The Earth and Space - 19.12.18
The topic next term is The Earth and Space. This has been very popular with past year groups and covers some fascinating aspects of our solar system. The children have been set the challenge of making a planet/star of their choice as well as producing a fact file. This is due in on 18th January 2019.
I have placed a link to the homework slip above in 'Useful Documents'.
Carol Singing at Westbank Residential Home - 17.12.18
The children of Year 5 thoroughly enjoyed singing carols at Westbank Residential Home this afternoon. It was obvious that they had all spent a great deal of time learning their poetry and carols at home, so well done all! Following the service, children were treated to a drink and biscuits whilst they met with residents.
The event provided pupils with some valuable life experience and they all seemed to have gained a lot from it.
Forces, Including Magnetism with Dr. Rhodes - 14.12.18
We were joined, on Friday 7th December, by Dr. Simon Rhodes of the Ogden Trust. The trust is a charitable organisation developed to maximise children's exposure to Science. Our focus for the afternoon was 'Forces, Including Magnetism'. The children were highly engaged from start to finish, thanks to plenty of practical audience participation and well structured delivery of ideas. They will be able to explore this topic further in the second half of the Spring Term.
We have also started holding regular year group debates. The aim of which is to develop children's spoken English, as well as enable them to better formulate and express their opinion in front of an audience. The pupils have managed admirably and are often requesting a debate!
Year 5 will be visiting Westbank Residential Home to perform three carols, along with a number of readings, on Monday and have been busy rehearsing. They have a copy of their words and are encouraged to continue to learn these over the weekend. It is hoped that we will be able to perform without having to read from a sheet.
Ancient Greece Topic Work - 28.11.18
Today we started to investigate different aspects of Ancient Greece. The children will be researching one of the following areas: Myths and Legends; Sports and the Olympics; Maths and Science; Combat; Architecture; Alexander the Great; and Gods and Goddesses. They are working in small groups and the emphasis is on pupils to explore their topic independently, selecting the most relevant and engaging information with which to share with their peers.
Their displays will be finished by Friday, and will be on display in the Year 5 area.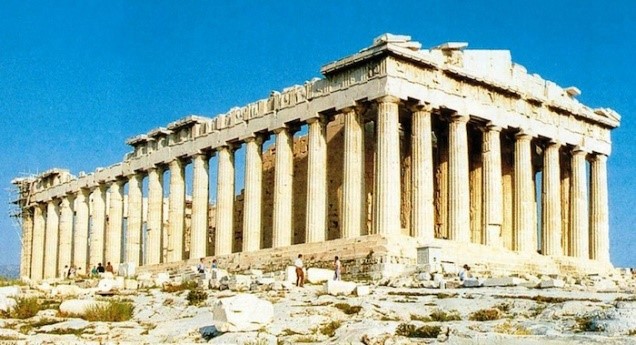 Ashfields Got Talent! - 21.11.18
We were very proud of a number of our pupils who took part in the Children in Need Talent Show. The acts ranged from 'Baby Shark' on the flute to stand-up comedy.
A massive thank you to all pupils who worked extremely hard to prepare their fantastic acts. It really demonstrated the breadth of talent at Ashfield Park.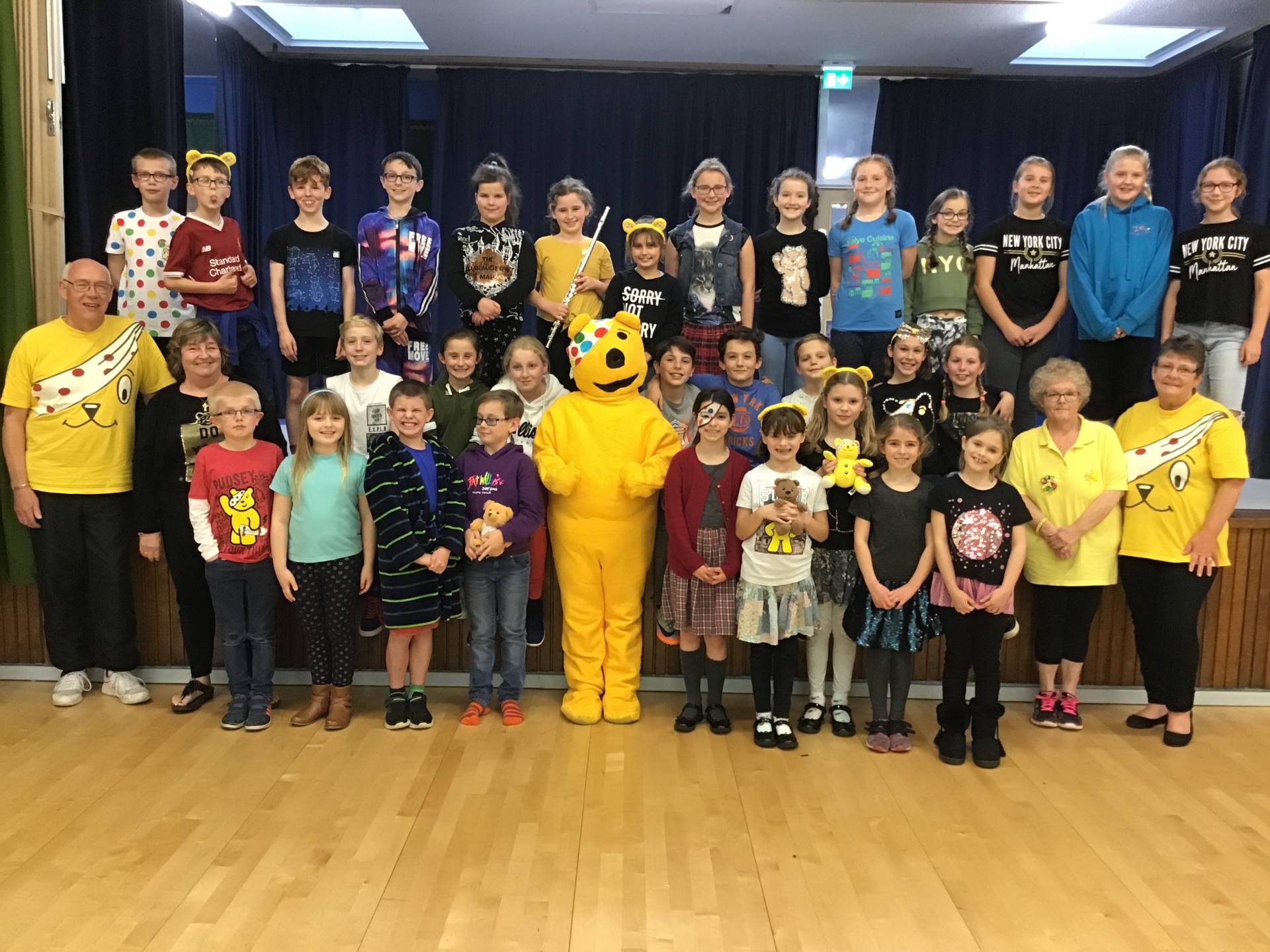 Investigating Rust - 14.11.18
On Tuesday, Year 5 began exploring how and why things rust. Children began by researching the essential components required for rust to occur, then moved outside to find evidence to support their research. They have planned a 'fair' Scientific investigation to study how different factors affect the speed in which metal rusts, which will begin on Thursday.
We hope they continue to discuss this subject with loved ones at home!
Visit to Masjid E Noor Mosque and Gloucester Cathedral - 7.11.18
On Monday 5th November, Year 5 were fortunate enough to visit the Masjid E Noor Mosque and Gloucester Cathedral. Imam Hassan was very informative and greatly enhanced the children's understanding of Islam. Likewise, the volunteers at the cathedral were very knowledgeable and the children gained a lot from the experience.
Year 5 at St. Mary's Church - 17.10.18
A number of Year 5 and 6 pupils have volunteered to take part in a Service of Peace, being held on Sunday 21st October at St Mary's Church. They have been rehearsing a great deal in preparation for the event and visited the church on Tuesday afternoon for one of their final rehearsals.
They were accompanied by Mrs. Jones and Mrs. Mainwaring who both agreed that they sounded wonderful.

Year 5 would also like to welcome Mr. Dowd, a Student Teacher, who will be with us up until Christmas.
Outdoor Education at Upton Warren - 10.10.18
Year five visited Upton Warren Adventure Centre on 5th and 6th October, led by students of Hartpury College. The children took part in four activities: orienteering, rock climbing, low ropes and archery. Whilst enjoyable for all pupils, there were times when they were encouraged to push themselves to complete certain challenges. This they all did admirably and, as a result, gained a large amount from the experience.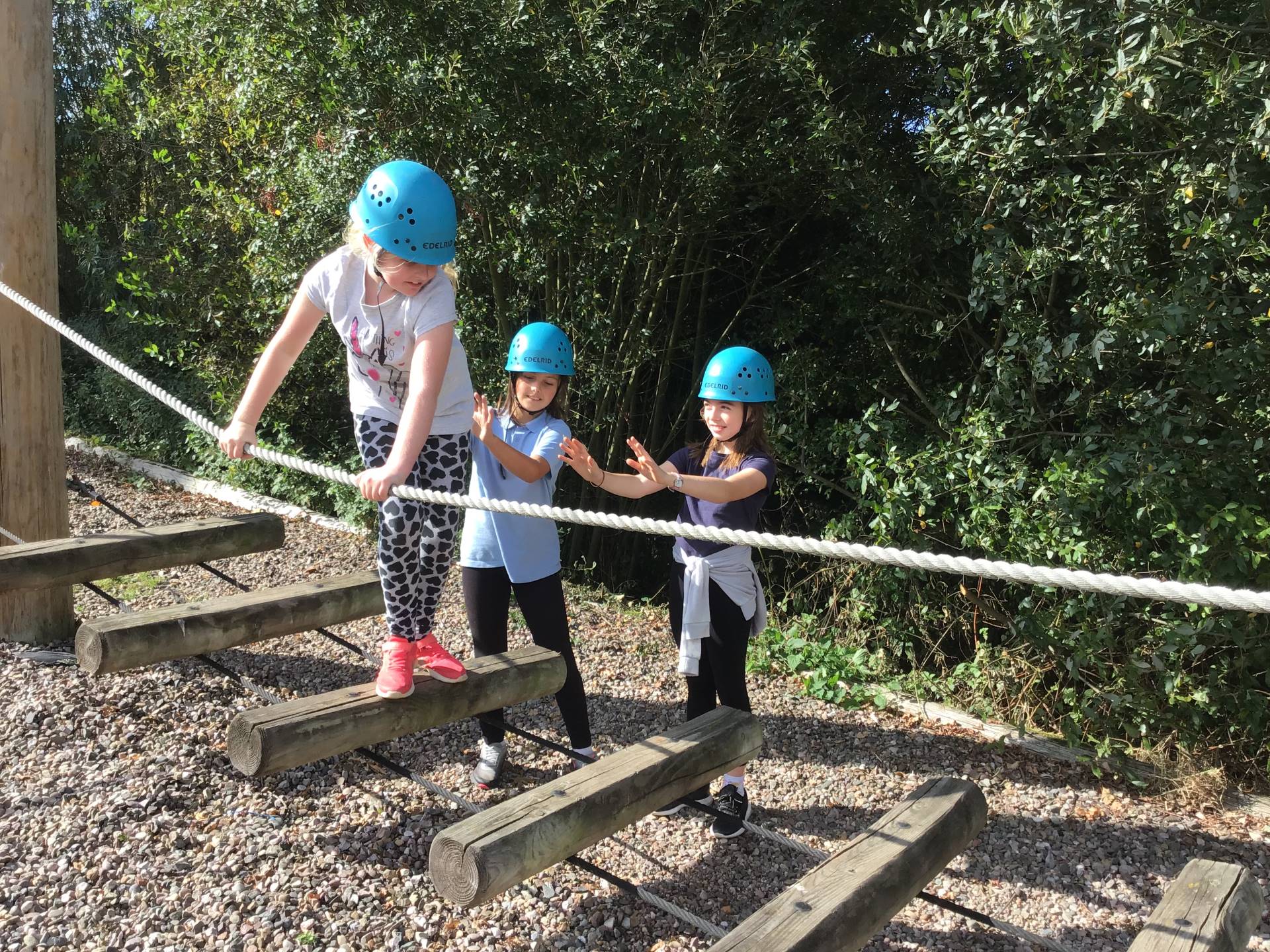 Sporting Success! - 3.10.18
A number of Year 5 pupils were selected to represent Ashfield Park Primary School at an inter-school netball competition, held at John Kyrle High School on Wednesday this week.
The teams (consisting of both Year 5 and 6 pupils), coached by Miss. Stephens and Mrs. Jones, were highly successful, finishing 1st and 2nd overall.
Sport, fitness and health is an integral part of our curriculum and their success today will help continue to promote this throughout their peer-groups.
The Local Geography of Ross-on-Wye
This week we completed a survey on the amount of litter being dropped in Ross-on-Wye. The areas explored included: the school grounds; the Market Place at the top of town; the alleyway leading from Aldi; and the Riverfront Walk.
Through completion of this activity, the pupils seem to have developed a greater sense of ownership over the cleanliness of their town. Moving forwards, we will be looking more at the impact that littering can have on the environment on a global scale.
007 Through Dance!
We were lucky enough, this week to have a professional dance teacher working with Year 5. The children enjoyed acting as spies, concentrating on movement and positioning, which eventually culminated in a short dance. The year group will continue exploring this theme, up until half term.
Point to note:
Letters regarding the Upton Warren - Outdoor Education visit, were handed to pupils this afternoon (19.9.18).
New School Year!
Year 5 have made an excellent start to their school year, quickly settling into the routine. All pupils were handed a 'Link Letter' for Autumn Term last week, but, to ensure that all families have access, please see above. We look forward to meeting you all at the Year 5 'Meet the Teachers' on Monday 17th September at 1530.