Year 5
Welcome to our class page. Here you will find all of the exciting things that we are getting up to in Year 5. Whether you are a child or a parent, this section will have information to help you maximise learning and find out about what is going on, including homework, curriculum details for each year group and wider learning opportunities.
Mrs Jones and Mr Hopkinson
This week in Year 5
We have dramatised the 'Jabberwocky' by Lewis Carroll, which we are now going to learn by heart and innovate.
The children have also shared their Anglo-Saxon projects, enhancing their public speaking in front of the whole year-group.
We welcomed Miss. Rowney as a second year BEd Student.
The two winning teams from our 'Fly to the Line' glider project.
Cultural and Diversity Week
Year 5 had a fascinating week, learning about a variety of different cultures and backgrounds of the people living in and around Ross on Wye. Thank you very much to the number of pupils who prepared a short presentation over half term, researching their family history to share with the year group. We were lucky enough to hear from pupils with connections to English, Welsh, Scottish, Irish, French, Polish, Hungarian and Lithuanian backgrounds.
We were also treated to a range of food from a variety of different countries, with some children preparing items at home with which to share with their peers. On the subject of food, we visited Drummond's Fruit Farm to learn more about the international workforce in our local community. The visit also enhanced the children's understanding of our current Science topic - lifecycles - by highlighting the agricultural importance of a flowering strawberry plant.
The difficulties faced by staggering numbers of refugees were discussed this week, especially in literacy, where the children were asked to produce some performance poetry based on the topic. The year group approached this difficult topic with a level of maturity and respect far beyond their years, as a result we were able to discuss some hard hitting subjects.
Overall a very successful and beneficial week for Year 5.
Fly to The Line Area Championships - Bristol Aerospace
On Wednesday 13th June, six year five pupils (following in school heats) were selected to represent Ashfield Park in the regional 'Fly to the Line' gliding competition. Pupils were required to design a glider that could 'out-glide' some stiff competition at Bristol Aerospace.
Both teams felt it necessary to alter their designs (following a test flight held underneath a Concorde!), and as a result both gliders flew over eight metres.
Pupils learnt a great deal about forces in action, as well as a brief history of British Aerospace.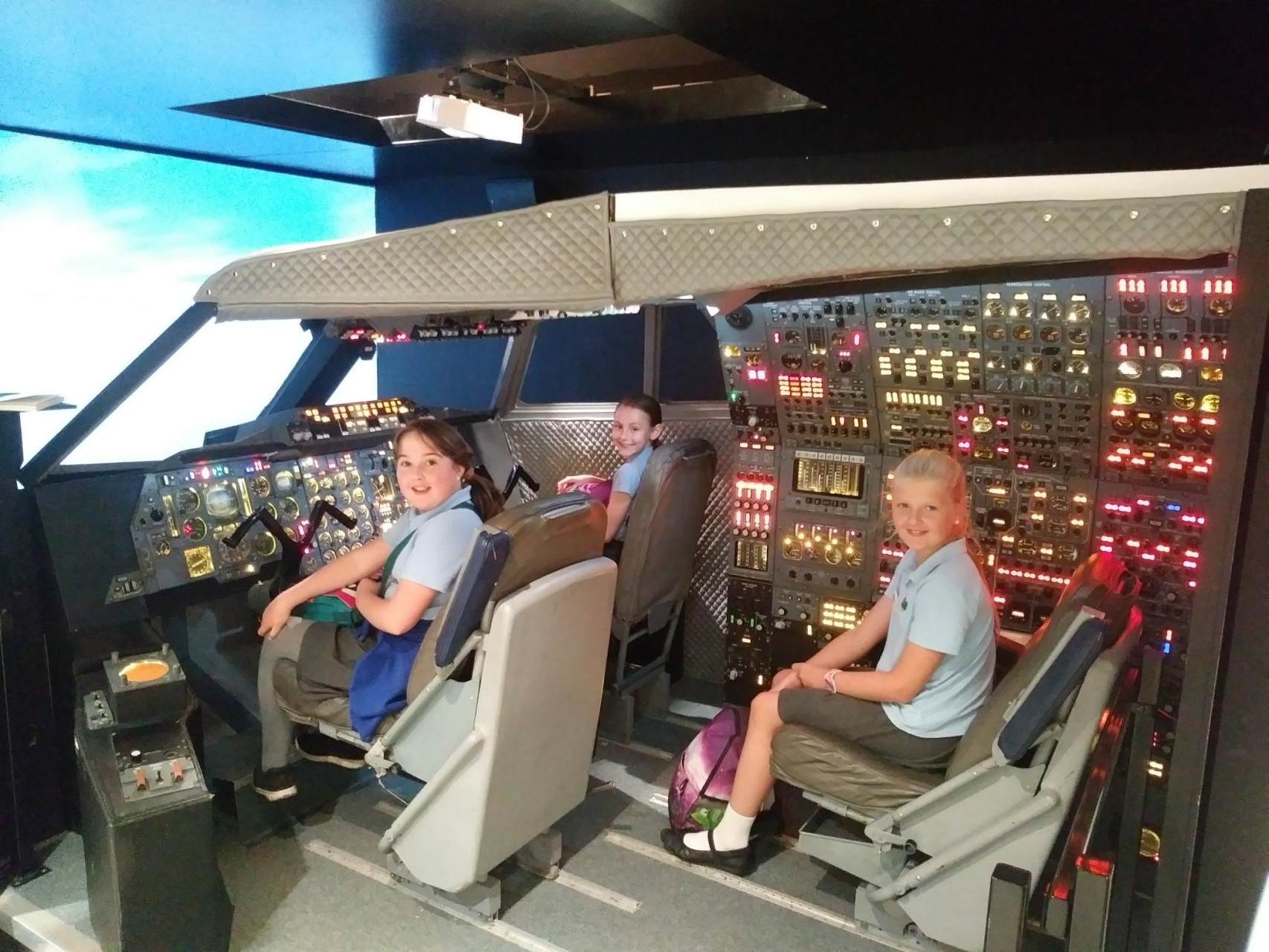 The Marine Conservation Society - Preserving Our Oceans
On Monday 18th June, Jenny Griffiths, of the Marine Conservation Society, gave a hard-hitting and inspiring presentation on how pollution is affecting our oceans. The focus was on the impact that plastics are having, in preparation for our 'Inspired for Life' week, during which, Year 5 pupils will be tasked with designing and implementing workshops on this topic.
The children asked lots of well-considered questions and have come away with an enthusiasm to 'spread the word'.
Ross on Wye First Responders provide life-saving training
On Tuesday 19th June, three members of the Ross on Wye First Response Team kindly spent an afternoon with the pupils of Year 5. The pupils learnt some basic life-saving (CPR), as well as how to deal with cuts and burns.
The key message was:
IT IS BETTER TO DO SOMETHING, RATHER THAN NOTHING.

Year 5 Educate Ashfield Park Pupils on the Consequences of Plastic Pollution

Year 5 spent 'Enterprise Week' preparing to teach pupils, throughout the school, about the impact that plastic is having on our planet's oceans.
The project involved many different skills as each group: created Powerpoint presentations; printed campaign t-shirts; constructed items out of re-used plastic waste; and planned short lessons for their target audiences.
The children led their workshops excellently, and should all be very proud of the way in which they rose to the challenge.