Year 2
Welcome to our class page. Here you will find all of the exciting things that we are getting up to in Year 2. This section will have information to help you support your child and maximise learning by finding out about what is going on, including homework, curriculum details and wider learning opportunities.
Our topic this term is 'Growing'.
Our P.E days are Thursday and Friday - Please can you make sure your child has a complete P.E. kit which includes trainers.
Mrs Mutton, Mrs Oates and Mrs Hughes.
This week in Year 2
12th July
This week's highlights include - sports day, our fabulous trip to Barry Island and meeting our new teachers and classmates. We are very excited about our transition into Year 3 and Key Stage 2!
We have been discussing the progress of our beans, and we are looking forward to planting these out at home. We have also been thinking about how to keep ourselves clean and healthy.
The Year 2 teaching team would like to say how extremely proud we were, of your children, during our trip to the seaside. The children behaved beautifully and were a real credit to Ashfield Park and to you. See our gallery for photos of our week.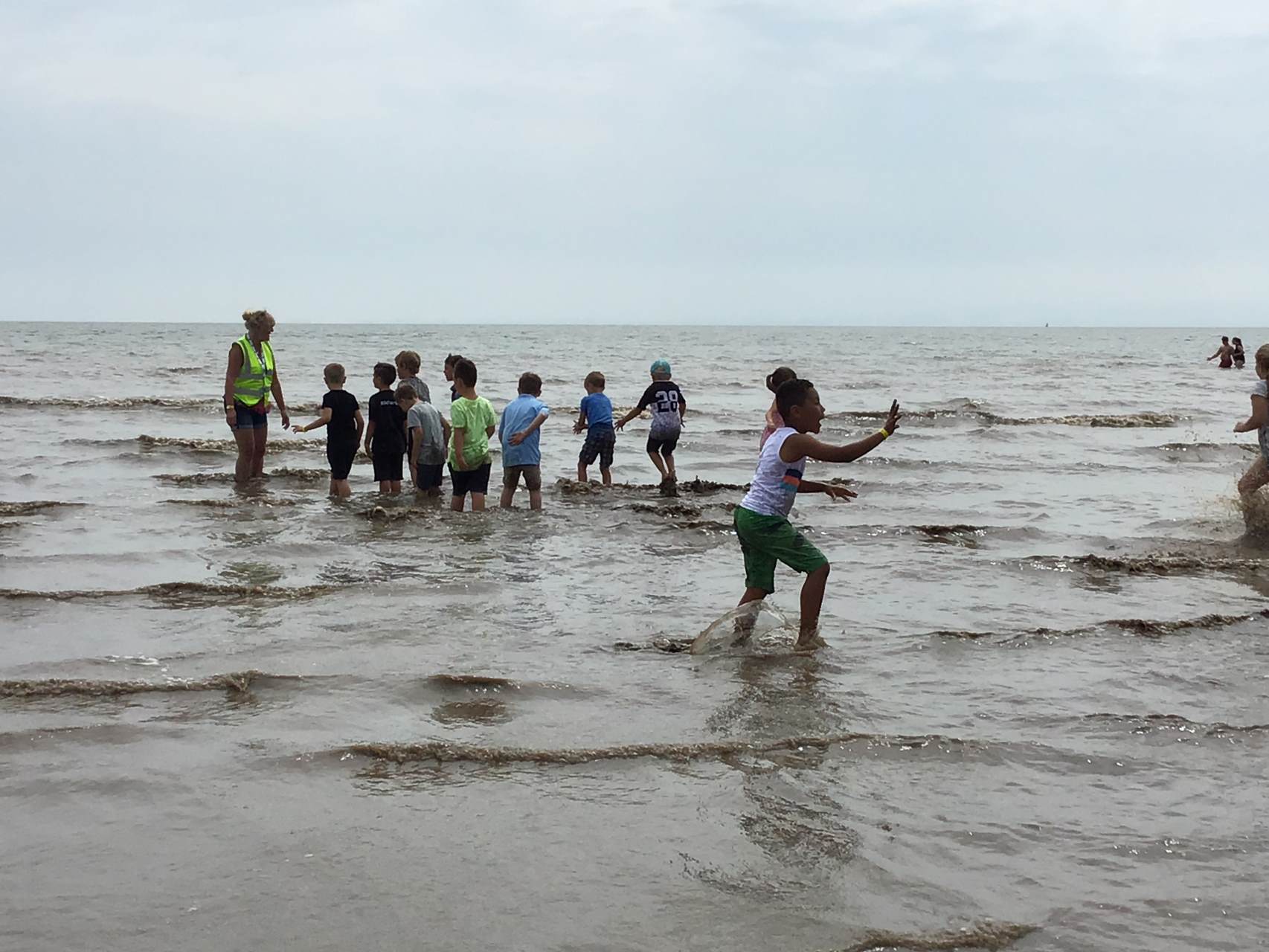 Previous weeks
4th July
Our 'Inspired for Life' project has been focused on making smoothies and keeping healthy. We have been extremely lucky to have visits and workshops from - Nabih Asif - an Arctic explorer, Dana at Halo Leisure, Harry and Jensen from Bosse Interspice and Peter Chambers a publisher from SSAT. Throughout the week the children have learnt about the necessary skills and knowledge needed for various business roles. They have taken feedback and advice from our visitors to help plan, make and review their own smoothie recipes. At the end of the week, your child will be bringing home a handmade smoothie recipe booklet. We hope you enjoy making our scrumptious smoothies. Here are a few photos from our week - See our year group gallery for more.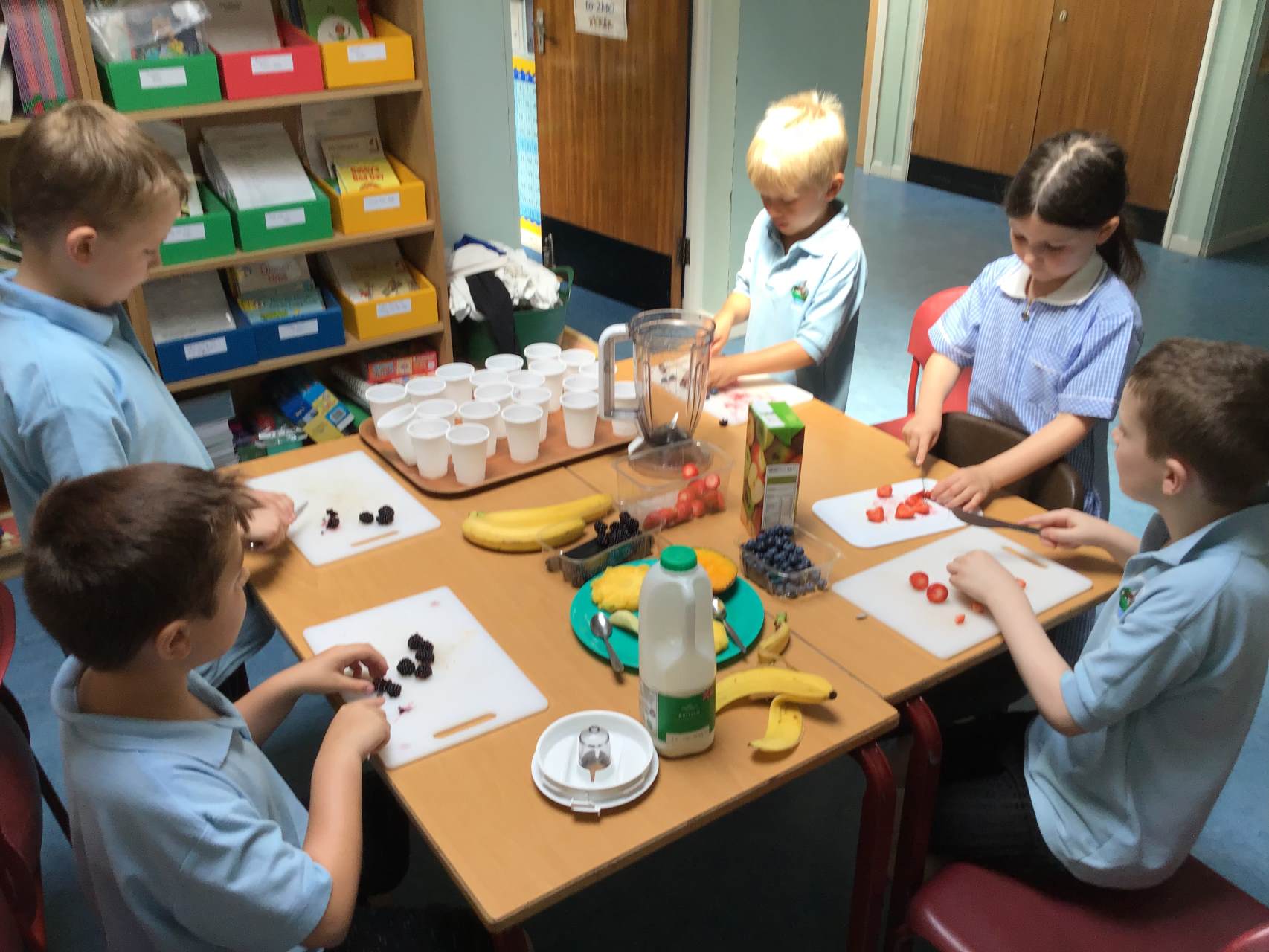 27th June
We have had another exciting week in Year 2. 2H were able to release their butterflies. We all went out to watch... but we had to have a few attempts as they didn't want to leave us! We are watching 2MO's cocoons with anticipation.
20th June
This week we have been very busy... we have planted beans and sunflowers. We also set up a cress experiment. We hope everything will grow well! Also, we are very excited about looking after some caterpillars in our classes to watch as they grow and change.
In literacy we have been learning about Aborigine Dream Time stories. We are focusing on the story - how the animals got their tails. In maths we have been revisiting shape and money.
13th June
Cultural Diversity and Water Safety
This week we have had fun learning about other countries and cultures. The children looked wonderful in their costumes on Monday and we had a lot of artefacts to look at and talk about. Thank-you very much!
On Wednesday, we were visited by Frazer from the RNLI. He told us about the very important work they do and showed us some of the equipment used in rescues. He also explained the meanings of the flags used on beaches and gave us information about keeping safe at the seaside.
Photos to follow...